A Little Bit Selfish
"Mama," she said, "when you're being selfish it's really hard on me."
This was Buddy-roo's pronouncement of the morning. You could say it's the pot calling the kettle black, but I didn't. She'd already launched into a long list of my faults over the last few days: forcing her to do a "forgotten" homework assignment at breakfast, not giving her permission to play video games on my iPhone, refusing to build a pretend oven for her school presentation (she'd asked me at 9:30 the night before it was due) or working on my computer instead of playing with her.
"Sounds like it's been a rough couple of days for you." I said.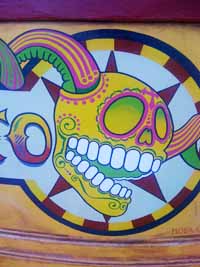 She nodded.
"So what do you think you might do about it?" I asked.
~ ~ ~
Like a knife in the gut, selfish. And then that taunting voice in the back of my head, snickering. It's the old tape about not being a good enough mom, not living up to the pressure to be supermom: to be nurturing and nourishing, efficiently organizing their lives and getting them to rehearsals, classes and lessons while effortlessly juggling my own professional projects, looking sleek in a pilates-carved body, lighting the candle on a elegant table as the perfectly timed meal comes out of the oven. All this while penning the next great expatriate novel of our time. For the record I gave up trying to be supermom a long time ago, but some kernel of that illusion always remains, buried, despite regularly attempted exorcisms.
I recovered from the accusation quickly enough to throw the ball back in Buddy-roo's court. We talked about how she might do a better job of looking ahead at her homework assignments so she could get "special pass" for access to my iPhone. We talked about how you can ask for help from other people, but you can't always expect it to come on your own terms. We talked about if homework involved less fussing and thrashing about, there's be more time to do fun things, together.
But it made me wonder. Do my daughters see me as selfish? Am I?
~ ~ ~
The English language is missing a word, a word that's poised, in meaning, between selfish and selfless. Self-ful. A word that would convey the sense of how to take care of yourself so that you are better equipped to support others in the same pursuit. Self-ful wouldn't be self-absorbed like selfish, nor would it carry the martyrdom or pliability of selfless. It's the solid stance in between the two. It's thoughtful self-reliance. It's being concerned with the needs of others – family, friends, colleagues – but not at the expense of your own mental health or happiness. It might be epitomized by the classic flight attendant's instruction: Secure your own oxygen mask first, before assisting anyone else. Maybe self-ful is being just a little bit selfish.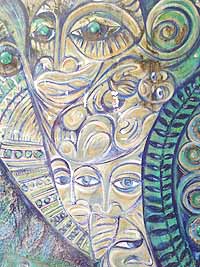 As a young girl, I watched my mother organize her briefcase and dress for work. She also lent her professional skills to many causes, which meant she was often on the telephone in the evenings or going off to meetings after dinner. She was a busy woman, engaged in her work, involved in her community. She was also pretty good to me; she helped me, drove me, loved me. But she did all that while doing all those other interesting things. In this way, she was good model for me. And she forced me, inadvertently – or possibly deliberately – to be self-ful. I spent a good amount of time home alone after school, doing things on my own. I had to learn to be content with my own company. I had to learn to take care of myself.
I never got mad at my mom for being selfish, I got mad at her for not letting me do what I wanted to do. Which is really what Buddy-roo was mad about, and I know that. But this reminds me that I want to transmit to my daughters this notion of being self-ful. I suppose it starts by modeling it – not by being supermom, but just by doing my thing. And that might mean, from time to time, being a little bit selfish.