Busy Bodies
"It's my busy day," she said, "I have too many things to do." Short-pants was referring to Thursdays, a long day for her. She gets out of school earlier than usual, but after a short break for a snack and homework, she has to run off to the conservatory for her viola lesson at 6:00 pm, followed by a music theory class from 6:30 to 8:00 pm. It's not ideal, being schooled in the evening. But it's the only class that fits with the rest of her schedule, unless we want to succumb to a Saturday obligation. And if she wants to continue with her viola at the conservatory, the theory class is obligatory.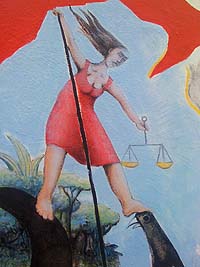 Is this the curse of our time? To be always busy? To feel the burden of constant busy-ness, even at the tender age of ten? When I was her age I had only a little homework and all my extra-curricular activities were somehow incorporated into the school day, a factor of being enrolled in an American primary school during the '70s. I don't think I felt fatigued by my schedule. I remember having ample time to play, to read for pleasure, to watch television with my family in the evenings. Sure I had outside commitments; I took private piano lessons from a very young age. But even in high school, when I added several after-school activities, I wasn't busy.
Does she get it from me? Is her awareness of the weight of her schedule a reflection of her own experience, or is she parroting what she hears me mumbling about to De-facto when my day gets hijacked by little errands and tasks that pop up and scream at me for immediate attention, thrusting me into the urgent but not important quadrant of time management. Some of this is my doing: trips to the beauty nurse are an interruption that I could eliminate, but for the consequences. But too often I feel utterly out of control of my daily itinerary, racing to do things I didn't arrange for myself. I left the more structured, corporate job scene to get off the hamster wheel, but now I'm on another one, of my own making. Call it the hamster wheel of motherhood.
It seems to be my story, the busy one. And it's dull. Yes, my days are packed with busy little things. Short-pants is out of cartridges for her stylo plume, or I have to organize her second attestation d'assurance. The girls' ID cards must be procured at the prefecture, an ill-timed administrative errand that interrupts time I'd set aside to work, but was urgent enough – an upcoming voyage where they are required – to displace my schedule and requiring two trips to the prefecture. Buddy-roo needs a present for an upcoming birthday party, or there's a note in her cahier that she needs something new for school, by tomorrow. There are a dozen tiny things like this on the list, none of them on their own particularly time consuming, but their accumulation and interruptive quality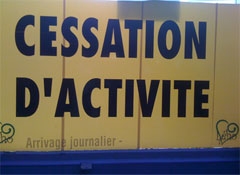 stun me. That long chunk of hours I'd set aside to work or write squeezes in on me like the narrowing walls of a horror movie, and then, just as I get in the groove of concentration, it's time to go wait outside the school and bring the girls home.
I'm so tired of being busy. I'm tired of squeezing too much into too few hours. I'm tired of rushing through my life and feeling too busy to stop and linger or else feeling guilty when I do, for instance, linger after school drop-off for coffee with the other parents, or when I go to meet a friend for a drink instead of using those last child-free hours to finish my work, which is never finished.
I need to change something, because what I'm doing isn't working. But what? What to remove (or possibly add) that will put me back in a more productive, efficient mode? Or in a stress-free mode? Or else this: what might inspire me to care less about the fact that it's never all done, I'll never be caught up, this unfinished head-just-above-water, life-in-constant-progress feeling will accompany me, probably, until my life is finished. One could even hope for that.
Buddy-roo's angst about homework is somewhat diminished from last year. As she matures, her capacity to address the hefty assignment list improves. She's even starting to understand the concept of working ahead on the weekend, so her after-school workload isn't quite as crushing. But still, there's always homework for her to do. The girls also have their chores around the house, the seeds of community service which we acknowledge with a modest allowance.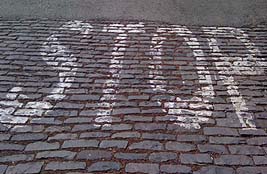 But when we have to remind Buddy-roo to empty the silverware tray from dishwasher or to pull the empty toilet paper rolls from the bathroom and put them in the recycling, or to move her toys upstairs, she sighs with exasperation, "Everybody keeps telling me all these things I have to do, like homework and chores. I never have enough time to play."
I know where this comes from. It's her experience, and she's repeating what she hears too often from me. I'm turning them – or letting them be turned – into human doings instead of human beings. We're all running on our own little hamster-wheels, and I'm wondering – a lot – about how can we get off and just have some time to play.