Agony of Defeat
I'm sorry," said the judge, ringing the bell, "the correct spelling of the word is S-U-C-C-O-T-A-S-H."
Short-pants turned to the audience of parents and siblings with a look of utter shock. The disbelief lingered on her face as she walked down the center aisle to where we were seated.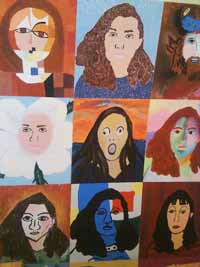 "I did better last year!" she whispered to me, near tears.
We'd been over the list so many times, and she'd always spelled succotash correctly. But it's one thing to confidently rip through the words in the comfort of your own living room or on the familiar walk to school. Standing in front of 19 other students and their families and a table of judges is a different ballgame. Unlike the other words she'd spelled correctly before: etch, born, slave, bongo, naval, tragic, effect, flaunt, noticeable, I had a bad feeling about this one as soon as the pronouncer pronounced it.
Sure enough, she'd fallen prey to the same error that nailed her father and me in our childhood spelling contests – the a-for-an-o syndrome. Crocodile and alcohol, two words we've gotten wrong only once in our lives.
She sat on my lap and I folded my arms around her. There were a dozen things to say – it's okay, you still did well, look how long you lasted, everybody really knew the words – but since the spelling bee was continuing, our good manners would save those consolations for later. Nothing I could have said would have helped anyway. The feelings of disappointment and failure won't be swept way in one reassuring sentence. You can't go around these are feelings, you have to pass through them.
Such a range of emotions accompanies a competition like this. For a month prior to the spelling bee, Short-pants was enthusiastic, though occasionally bored, with the task of learning the 350 words on the list. The day before the event she was nervous, which we agreed was normal. The morning of, her nervousness lingered but was accompanied by excitement.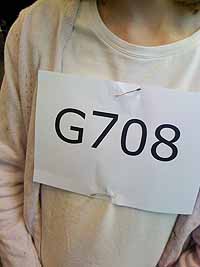 I was so busy thinking about how to help her prepare, that I myself was unprepared. My adrenalin surged on the way there, as I flagged a cab after encountering a locked gate at the metro entrance with no buses in sight. We ended up arriving early as a result, and walked around the neighborhood, which helped calm me down and gave us a chance to go over the (very) short-list of problem words she'd missed on the run-throughs the day before.
Once she'd registered and her number was pinned to her shirt, I realized I was probably more nervous than she was. We didn't really feel like mingling, so we hovered around the snack table, not sure quite what to do. Look at the list some more? Practice more words? Relax? Even Buddy-roo seemed on edge.
Short-pants had been invited by the organizers of the bee to do a short reading at the opening of the competition. It was an abridged excerpt from Akeelah and the Bee, by Marianne Williamson, which is often erroneously attributed to Nelson Mandela:
"Our deepest fear is not that we are inadequate. Our deepest fear is that we are powerful beyond measure. It is our light, not our darkness that frightens us most. We ask ourselves, 'Who am I to be brilliant, gorgeous, talented and famous?" Actually, who are you not to be? … Your playing small does not serve the world. There is nothing enlightened about shrinking so that people won't feel insecure around you… And when we let our own light shine, we unconsciously give other people permission to do the same. As we are liberated from our own fear, our presence automatically liberates others."
She'd practiced the reading a few times the day before, and when she was called up to the microphone to read it, I was prouder than any parent in the room. She enunciated, emphasized and let her poise shine through. That's when I realized that the honor of reading it meant she was no longer an anonymous number amongst the twenty children, in a way she was bringing the quotation to life. The stakes felt a bit higher.
I was on the edge of my chair. Each round, when she approached the mike, I held my breath to hear what word she'd be given to spell. I sighed with relief when she repeated the word to close her turn, having spelled it correctly. Round after round, she stood up, spoke clearly, spelled well and sat down. Then I'd relax for a few moments, until it was her turn again.


I was rooting for Short-pants, of course, but I started to develop a fondness for the other spellers as well. A little girl with a permanently terrified expression, a little guy with straight-up posture, a pair of red-headed sisters, a tall student who's deliberate elongation of each letter, and the space between each one, made her delivery dramatic. Whenever one of the contestants misspelled a word, I was glad for a narrowing of the field which would bring us closer to a finish (it did start to feel interminable) but my heart sank for every one of them, every time. I wanted them all to win.
Short-pants' slim little body – sitting on my lap – started to grow warm and I could feel her chest heaving. Tears of disappointment were close to the surface, and would quickly be uncontainable. I took her hand and we maneuvered through the audience to the outer reception room, where she let the tears stream down her face.
"I thought I knew that word," she said, "I wanted to do better this year. I wanted to take home a trophy." She started to sob.
Here's another hard part of parenting, when you wish you could make it better, but you can't. This was her defeat; she had to bear it. Nothing I could say would repair it, so I just held her hand.
One of the lovely red heads – she'd gone out of the competition just before, or just after, Short-pants – was visiting the snack table, and came over to console her. "Don't feel bad," she said, "You did so well."
Now I was ready to cry, tears of sad and glad. Sad for Short-pants and her disappointment. Glad for kindness of this little girl, a thoughtful stranger. Her gesture was appreciated, and Short-pants managed to say so, between sobs and sniffles. But disappointment doesn't vanish so easily, even with such sweet and thoughtful words.
"It's okay to be disappointed," I told her, "but I want you to know I'm proud of you."
I told her I was proud of her initiative to even sign up for the spelling bee, proud of the perfect score that got her past the first round, proud of how diligently she'd studied her list, her willingness to practice the words (almost) every time we asked her to. Proud at how poised she'd been, reading the opening quotation. Proud of how carefully she'd spelled every word she'd been given. Proud that she'd made it to the tenth round. Proud that she could be honest about her feelings, instead of swallowing them. Proud that it really meant something to her, this spelling bee, that she cared.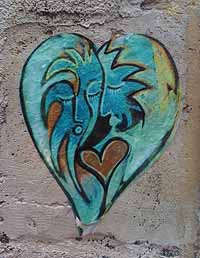 "And if you'd won, of course I'd have been proud," I said, "but I'll be even prouder if you can lose with grace and be a good sport toward the winners."
That wasn't me speaking, by the way. That was me channeling my father. He used to say those kinds of things all the time, putting things in the larger perspective.
A little bit of time, a glass of water, a bite-sized muffin, and Short-pants was ready to return to watch the rest of the spelling bee. Just like last year, they'd had to go off the main list in order to bring the competition to a close. Soon the field was down to just a few students, and then to two, and then to one winner – a steady speller who deserved her trophy and smiled triumphantly as she held it in the air for her family to photograph. I know that Short-pants wanted to hold that trophy, but she found a way to smile and clap her hands. The consolation gift bag for all the participants had plenty of goodies to distract her, not to mention a medal for even making the finals.
Her enthusiasm and nervousness and excitement had given way to disappointment and then to the range of sad and angry hues that color the experience of failure. But she'd risen to the occasion, and her buoyant optimism returned. I was never really worried – I knew she'd come through it – but I felt better when she was skipping down the street on our way to lunch, laughing with her little sister. She didn't get to taste – at least this time – the thrill of victory, but at least she'd let go of the agony of defeat.