In Between
Listening to the French passengers waiting to board the airplane, I feel a kinship with them. They are leaving the land of large portions and loud talkers to return to the subtler world of degrees of humor and real cheese. It sounds like they've all had a pleasant holiday, but most of them look relieved to be returning to more familiar soil.
I love the lyrical sound of the banter between them. French is a language I can understand, but only if I am listening deliberately. If I choose to zone out, conversations can swirl around me without penetrating my consciousness. This is impossible in my mother tongue of American English; I am too easily distracted by peripheral conversations which, in French, are more like background music.
Each time I visit the United States, I am initially assaulted by this capacity to understand everything I hear. I become an unwilling eavesdropper. I don't want to hear how much that guy had to drink last night or how much she spent on her Manolo Blahniks but I am obliged, not only because of the volume of these not-necessarily-nearby discussions but due to the fact that I understand them instantly: it's all in my mother tongue.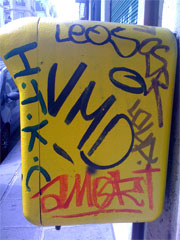 Yet back in France, surrounded by the less optimistic language of French with its more subtle nuances and accompanying gestures of skepticism – the French shrug for one – I tire of never-quite-fully understanding everything, or on the other hand, the need of certain French speakers to explain things to me so thoroughly without noticing that I got the point a whole paragraph ago. In France, I feel other and yet sitting in this American airport lounge, waiting to board an overnight flight, I feel a solidarity. I'm one of them and we are going home.
Short-pants and Buddy-roo have their unique appreciation of the two languages. Passport carrying Americans they are, but they move between French and English with ease, just as they navigate the cultural nuances. Short-pants' command of the language is correct, this becomes more apparent each year as her automatic capacity to align nouns with their feminine or masculine articles puts me to shame. She and I have reached an agreement: I am delighted for her corrections as long as they are gentle admonishments offered privately in the spirit of assistance rather than in public with embarrassed disdain. She'll touch my arm softly and whisper, "Mama, you said un and it should be une." I am honestly grateful for her assistance when offered in this fashion. I'm pretty sure Buddy-roo will not follow suit. My charming little mistakes will be the cause of eye-rolls and giggling behind cupped-hands with all of her French-speaking friends.
Our girls are native speakers, even with English as their mother tongue. Since it's not the primary language spoken in our home, their French vocabulary is a bit behind that of their classmates, but their pronunciation is native. This assured by attending French schools since the tender-eared age of three. What a gift we give them. Even if we were to leave France next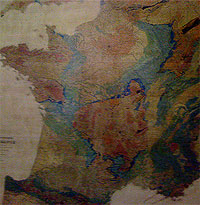 week to live somewhere else (a new adventure is always in our minds, but to where?) they will always be able to speak French like a local. Twenty years on it might require a small amount of study to recall the sentence structure and vocabulary, but the accent has been embedded. They will always sound French.
Beyond language, though, what nationality are they? Born on French soil, but of American blood, they ultimately get the right to be both, if they choose. I once asked Buddy-roo if she felt more American or French. "Française," she said, turning on her toes and sauntering out of the room. (She seems to have mastered the French art of being a coquette.)
Having lived outside my own country for eighteen years, I find myself in the occasionally awkward stance of feeling in between cultures. I am an American. At the core of my beliefs is the idea that you can do whatever you dream if you set yourself to it, that one is not bound by class or caste to any destiny, that a little ingenuity and perseverance will get you where you need to go. Americans don't own this mindset uniquely (nor is it a truth for everyone in our country), but perhaps we aspire to it more organically than other cultures. But I think I've become an American of another generation, that having left the county a week before Bill Clinton was elected President (though I did vote, absentee), I feel out of touch with a lot of what's happening now in the United States. I don't understand the vitriol of our political discourse. I can't believe the problem with obesity or the number of drug stores per capita. I'm stunned by the absolute consumerism and dismayed by the circus that is television news. It's not the America I pledged allegiance to every morning in school, when I was growing up, and I'm not entirely sure it's the America I'd want the girls to call their home.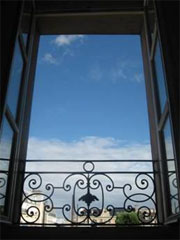 So I am in between. Often in transit.
I can take advantage of my American passport to enter my home country more swiftly than international tourists. But once beyond the customs agent, I do sometimes feel other. This is not an angst-ridden other; I enjoy visiting and I appreciate my home country as much as I'm perplexed by it. But it means I'm not entirely rooted anywhere, which is a bit liberating. I'm hoping our girls can absorb this, to see the benefits and drawbacks of both of their cultures – of any culture they hope to visit – and to study them as interesting rather than judging them as superior or inferior. This is the opportunity of living in between, the capacity to observe and appreciate everything: French, American, or other.