It starts to happen, as our children get older, that the cherished memories we have of their childhood lose their clarity, and the boundary between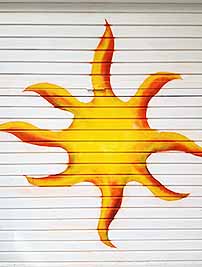 what we remember and what really happened begins to bend and blur. I want to tell you that when Short-pants was a baby, not quite a toddler, we'd hear first stirrings as she'd stretch and come to life slowly in her crib, taking in the new day. Then we'd hear her little voice call out enthusiastic, "Up in the morning!"
I'm not sure if that's exactly true. It might have started that early, but maybe not until later. I do know that when she could finally escape on her own, over the railing of her crib, she'd toddle into our room and crawl up into our bed to make this morning declaration. She would pronounce each word with delight, as though lyrics of a song, all this while wearing a supremely self-satisfied smile.
A dozen years later, it's still the first thing she says to us when we bump into each other in the kitchen, or if she slips in to our room while we're still in bed: "Up in the morning!"
Getting the girls up in the morning and ready for school has long been my task. This involves assuring their state of dress and putting breakfast in their bellies, commanding the final assembly of book-bags the brushing of teeth until De-facto, a few minutes prior to the must-be-out-the-door moment, lifts himself from bed, throws on whatever clothes might be handy and walks them to school. Occasionally I'd be the one to escort them, but most days this has been our routine, in Paris as well as in Barcelona.
When Short-pants entered collège (middle school) two years ago and started walking to school on her own, she developed, instantly, an admirable sense of self-responsibility. She sets her own alarm, dresses and prepares her backpack, eats whatever you put in front of her or makes breakfast for herself, monitors the time closely and steps out the door in plenty of time to make it to school without having to rush. She likes the morning walk, and though accepting of our company on days we join her, has admitted to us that she prefers to walk to school alone.
So far this year, though, she's been accompanied by her sister, who's just started at collège. Buddy-roo is a professional sleeper and not such a happy-in-the-morning person. She is rallying, though, as part of the get-a-dog campaign. A campaign she's won, by the way, as last spring not only did she demonstrate the capacity to wake herself earlier and more self-sufficiently,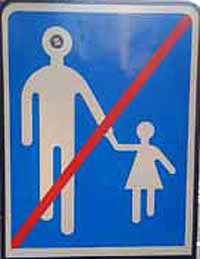 she also achieved fine grades at school. Grades were not the objective; being conscientious about about her work was the goal. But by doing that she surprised us all – and mostly herself – with a recommendation from her teacher. (The dog, incidentally, an impending acquisition. Watch this space.) Part of the rite of passage to this higher class level involves making the trek to school without a parent, whether by walking or public transport. Since the girls start school at the same time now, they walk together.
~ ~ ~
Last week, on the night before the first day of school, we sat around the table after dinner, a family meeting to review the girls' household chores. Since we'd been gone most of the summer, everyone was a little out of practice. I wanted to give the girls an opportunity to switch up their tasks and also to add new and different ones; as they get older and taller, there's more they can do to help around the house. They are good natured, mostly, about the jobs we ask them to take on. Except one: Despite years of making it a required activity, I still can't get them to replace an empty toilet paper roll or move the finished cardboard tube in to the trash, let alone to the recycling bin. Not sure why these tasks are so challenging to accomplish, but the three people with whom I live with seem unable to complete either of them. Though everyone has pledged, once again, to do their best.
For some reason, my annual clock rotates on a scholastic calendar, and I always think of this time of year as a time to change habits or get started on new projects. Or return to old projects, which is an objective of mine this year. I have a languishing manuscript. It needs a bit of re-work and a few chapters to end it. I've been working on it for a decade, and its time to finish and publish.
One way of changing a habit is asking for help from the people around you; this insight came to me during a session at Mindcamp, which resulted in the idea of setting aside just an hour a day to work on my manuscript. But not just any hour. The first hour of the day, before my fresh-from-the-dream-state imagination is spoiled by reading the news or email or by all the don't-forget-your-maths-book kind of conversations that are part of shooing children out the door to school. It's not the first time I've thought of this, but I'm just not enough of a morning person to get up before the girls, and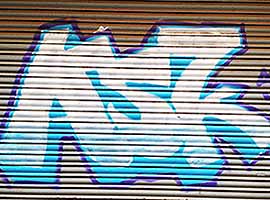 even when I manage to rise before them, as soon as they're up, they're in my hair.
I decided to ask my family for help. After all, when they ask for something, I'm happy to do what I can to support them. Wouldn't they show me the same courtesy? De-facto made what I perceived to be a slightly patronizing remark and Short-pants corrected my grammar, so I had to pound the table a moment to make them understand that this was actually something about which I was feeling very tender and even slightly vulnerable. A moment of discomfort around the table was followed by a how-might-we discussion about the people setting their own alarms and getting their own breakfasts. Everyone agreed we could try.
"Think of it as an experiment," I said, "to help me get back in the habit of working on my book. We'll see how it goes."
"Up in the morning," said Short-pants.
~ ~ ~
It is a mild surprise that they've adapted quickly to the new morning plan. Not that it's been flawless: they forget and walk into my office to ask for something and I have to remind them that this is the kind of thing they have to ask me about the night before, so I can focus on writing in the morning. I get a knowing-nod and tip-toes out of the room.
Whether Short-pants and Buddy-roo leave for school together or separately, they leave early. At eight o'clock, or shortly after, I hear the door slam and their steps in the stairwell. By the time they're out the door, I'm typing at full-speed. I don't know if what I'm typing is any good, but I'm typing, and that's as good a start as any. By the time I move on to the other tasks on my to-do list, professional and personal, I've logged at least an hour on my pet project, and that feels huge.
De-facto and I have gained hours that we didn't have before, hours once taken up with walking Buddy-roo to school or picking her up at the end of the day and bringing her back home. Plus her day is longer than it was in the primary school. Add to that my extra writing time in the morning, and this year could be a whole new world for me. More time, the thing I'm always lacking.
Only a few days in to our new reality, I was at my desk, partly working and partly wondering if it wasn't time for the girls to get home. De-facto walked behind me, through my office to the little balcony that looks out on the street. I kept waiting for him to pass back through my office, but he didn't return. I stuck my head out the door to find him leaning against the rail, looking down the street.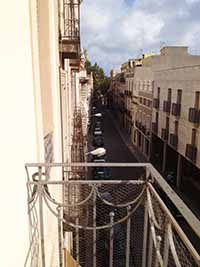 "Waiting for the girls?" I said.
"I miss them," he said.
I thought about how I'd hardly seen them in the morning and how they'd been gone all day. I wasn't just missing them, I was aching for them. Maybe just because we've been so together all summer, it's just an adjustment that takes getting used to. I wondered if this up-in-the-morning-writing-routine was going to work. I'm happy to have the creative space, but there's definitely a price to pay.
"Me, too," I said. "It's a long day."
De-facto wrapped his arm around me and we stood on the balcony together, our eyes fixed on the street below, waiting for their two heads to come into view so we could wave frantically and welcome them home.