I'm almost too busy to grieve. I say almost, because when you're busy, you still grieve, it's just pushed underground. If you don't make time and space for the grief, it takes its own, and never at a good time or with enough space to permit you to delve in. Grief doesn't fit itself neatly into the daily juggle of life and kids and work and an airplane to catch. Grief commands you to stop and pay attention. If you don't, or you can't – or think you can't – you'll find out too late, you should have bowed to its call.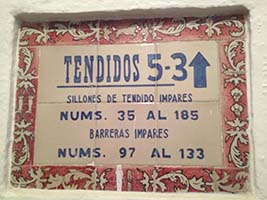 I've just said goodbye to a friend. We knew each other for only ten years, but in that time he showed me great kindness. He was older, leaning toward the end of his life even when I met him, yet he cultivated friendships with younger minds and spirits. Part of this was denial; he would not see himself as aged. Part of this was delight. He could never truly hide his amusement while he feigned surprise or mild disdain for the words and acts of the younger generation around him. He kept himself young by keeping such company.
He was just shy of eighty when he died, with years of achievement and adventure behind him. A hero of sorts among a special crowd, my San Fermín friends, he was known for his courage as a runner, back in the day, and for his chivalry and generosity until the end. He was the last man standing on the longest of fiesta nights, even at his ripe age, signaling a strong heart that could have kept him going for another decade, surely, but for his liver which he'd taxed too much, and his mind, which, like all of ours, wasn't what it used to be.
I was too far away when he died to join the community of mourners at his memorial service. I got the news while at a meeting of 300 people. I stuffed the feelings down – the show must go on – until it could seep out later on a transatlantic redeye, the high altitude cabin pressure no doubt attributing to the release of emotion, my teary sniffles muffled by the constant hum of the jet engine. I made it home, tired, with puffy eyes and a heavy heart.
Winston met me at the door, his paws and long snout bobbing at me. One of the great things about having a dog is this enthusiastic welcome no matter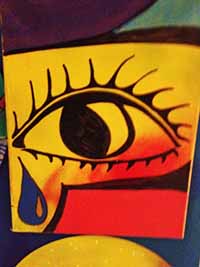 how long you've been absent. After a week away, he was especially excited to see me. I knelt down to scratch behind his ears and Short-pants came around behind me and placed her hand gently on my shoulder, her calm intention distinct from the peripatetic affection of the dog.
"I'm sorry you lost your friend," she said to me. I pulled Winston closer, wincing to keep from crying again.
"It's okay to be sad," she said, stroking my back.
~ ~ ~
Grieving is messy business. I think you rarely grieve for only one person. Saying a permanent goodbye to someone you've known and loved triggers a memory of all the others you've lost. It's like they're all called out on the stage again, taking their place in line, holding hands, the full cast of the beloved, stepping forward for their encore bows a second, third, and fourth time. Side by side, the line splits in the center to make space for the newly departed, and together dipping their heads, skipping forward, their farewell bows perfectly synchronized. There you are in the audience, clutching a tissue and fighting back tears for each and every one of them, all over again.
Buddy-roo danced around the living room, throwing words at me I wasn't prepared to take in. The test she thought she was ready for (but wasn't), a misunderstanding with a girlfriend, the stuff of every day life that she likes me to know about. It made me think about coming home to them just after my mother died. I'd been gone three weeks, accompanying her through hospice. The girls had been desperate to reconnect with me, to catch up, to tell me of their lives, needing me to know, to respond. And I, jet-lagged and grief-stricken, listened half-heartedly, distracted by an internal conversation of my own, wondering how it would be for them when it was me who was gone for good.
This is the part that's (mostly) unspoken: When we grieve all the others, there's the hint of grief at our own demise. Each time there is a death around me, I know that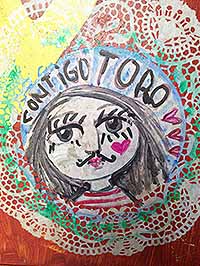 someday it will be my turn. What will happen to me is a mystery. I don't know what to believe about any existence of my consciousness after death. But I know what it will be like for the girls, and if I could take that heartache away from them I would. But just as Short-pants says, it's okay to be sad. Mourning is as much a part of life as laughing or loving or any of the experiences we covet.
I'd seen my friend just over a month ago. I walked him down a long corridor to surgery, a surgery he recovered from but extenuating circumstances numbered his days and took his life. His departure is a reminder that all things have a beginning, a middle and an end. And that it's the people we love who keep the memory of our existence alive, albeit with their heartache, calling us back on stage to take yet another final bow.