Write with Me
The story brewing inside you is your selected memory, the story you choose to keep or tell. Have you ever tried writing part of it down?
Come to a free-writing atelier this weekend and capture your own memories and make them into stories.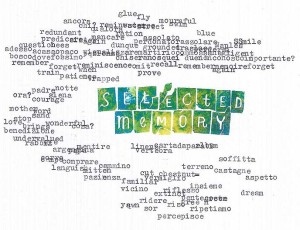 Using prompts and images, the workshop will give you a chance to explore your memory using words and language in a spontaneous and casual free-writing format.
Spontaneous, in that you don't have to prepare. We'll do all our writing at the atelier, together.
Casual because it's about getting the first draft together. What you write is for your eyes only, unless you choose to share it.
You don't have to be a writer to come to this workshop. You don't have to be good at writing, you don't have to be published or trying to get published. Likewise, if you're a seasoned writer, free-writing is a different kind of writing experience, one you might appreciate. It's for anyone who likes to journal, or who might want to enjoy the chance to write in the company of others. Or maybe you just want to nail down a few of those memories.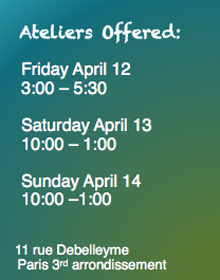 I'm asking for a contribution to attend the atlier, and 40€ is suggested. If that's too much for you, don't let it keep you from coming. We can sort it out.
Interested? Places are limited so get your name on the list!
Send email hidden; JavaScript is required now and tell me which time slot you'd prefer.