I still have to do it by hand. The keyboard is okay for emails or business proposals. But a post doesn't come to me in perfunctory punches on plastic keys. There's something about the pen in my hand, the side of my palm against the paper, connected to my wrist, my arm, my shoulder, to my body, where you'll find my heart. If it's going to have any guts to it, it has to start out as a hand written piece. My first drafts are always in my journal or on some scrap of paper beside my bed. The words come sometimes so fast that my hand can't keep up and then I think I should be writing directly on the keyboard. But the instant I switch to my laptop – and I've tried this – the words dry up and I stare at the empty screen. Maybe it's just habit, or maybe there's something to the heart-to-pen circuit.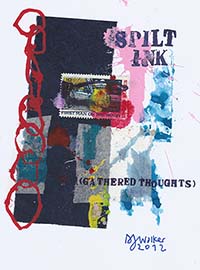 Why am I telling you this? Because I'm participating in a "blog tour" about writing, and I've been given four questions to answer. A bit of backstory: five years ago when my manuscript was going nowhere, I took the advice of a few friends to try my hand at blogging. A few posts later I'd fallen in love with the medium. I loved that I could publish my writing without a gatekeeper. I loved that I could design my own look, choose my typeface and select my images. I also appreciated the community of bloggers who read each other's posts, commented on and promoted each other's blogs and in general supported anyone who wants to join the club.
I used to spend a fair amount of time nosing around in the blogosphere, but after a couple of years it got harder to keep up. Life got busier with more work and more travel and the bulk of time I'd permitted myself to read all my favorite blogs shrank considerably. But there are a few I manage to keep up with. One of them is Magpie Musing, a quirky, intelligent blog by a woman who shares my name, my love of books and a fascination with things in a state of desuetude. The other belongs to Amanda McGee, whose writing is good enough to eat. It's Maggie at Magpie Musing who lured me into this assignment, but it was Amanda's post that inspired me to accept.
~ ~ ~
How does your process work? It could be a topic I'm grappling with (again) that comes to the surface, or a comment by Short-pants or Buddy-roo that gives me an idea. Sometimes De-facto will hear me rant and respond with "that sounds like a blog post." I'm a student of the Nathalie Goldberg school of freewriting, so I'll write the nugget of that idea at the top of the page and let the pen go. Judgment is suspended and all words and phrases that come to mind get scribbled down, little gems both poignant and awkward, fodder to be fine-tuned and polished later. The more you get on the page, the more you have to work with, so I allow a full purge to create a first draft. If you read Annie Lamott's book Bird by Bird, she talks about the shitty first draft, and that's exactly what I produce. It's messy and wordy and occasionally embarrassing, but it's a step beyond the daunting blank page, and for that alone it is a precious victory every time.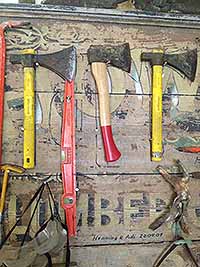 When the computer gets involved, the editing starts. Words are arduously rearranged, lines chopped, paragraphs deleted. I'm still too wordy. I could use a good editor to catch typos and omit needless words. Sometimes the labor goes too long and I come to a point where I just have to ship it. But only after a good night's sleep and a fresh read in the morning. Then I hit publish.
Why do you write what you write? The reasons have morphed since I started. At first I thought I was writing to get a wider audience. When my mother subscribed, I realized I could write to tell her things about my life that were hard to convey to her in person. When she passed away this blog saved me from heartbreak by giving me a place to express my grief. I still haven't deleted her from the subscriber list. You might read between the lines and hear me whispering to her, with pride about how the girls are growing, or exasperation about how the girls are growing.
I write for my daughters, too. Just in case twenty or thirty years from now when/if they enter the mother's club – if they are curious – there'll be an archive about their childhood from my point-of-view. I can't be sure they'll care. All I know is how many times I wish I knew what my mother had been going through when she was mothering me. I used to ask, but her responses were not particularly revealing. If my daughters ever want that depth from me, well, it's here for the taking.
If you really, truly, want to know more about why I write, read this.
How does your work differ from others in the genre? It's hard for me to characterize how what I do is different. What I love about the world of blogging is the wide diversity that exists; blogs with ten readers and those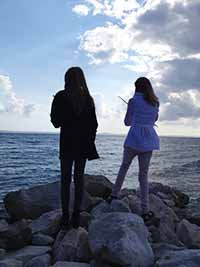 with thousands, each with its own voice and purpose. In that way, different is normal. Somebody once told me this was a literary blog, which I took as a huge compliment. De-facto calls it a contrarian mom blog. I'm not sure this is so distinct, but it's the crux of what I write. Every day I experience an acute ambivalence, the duality of amazement and angst about having these creatures in my life. I try to craft each post as a short narrative that makes a point about this paradox. I want to tell stories that make you love my kids, and at the same time, make you roll your eyes along with me.
What are you working on? This writing exercise reminds me that I'm not. There's a manuscript that's nearly finished, but stuck on a back burner. There's another story waiting to be told, but its words haven't made it to the blank page. I won't even bother to go into the excuses. I'll just say thanks to Maggie and for the nudge – here's her blog tour post, by the way – and see if I can't get back to that big writing project and finish it. Maybe I could publish chapters of my manuscript on this blog. Should I?
~ ~ ~
Like a tree, this story branches out. Each blogger invites two more to muse about their writing process, a digital chain letter that's been going on for months. I have a long history of breaking chain letters without apology. This one I'm passing along, though I gave my invitees guiltless permission to bow out if the exercise wasn't something for which they had time or interest. To my surprise, it wasn't as hard as I thought it would be to find two bloggers happy to play along.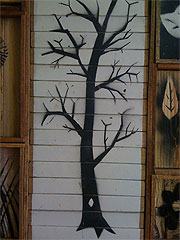 Lori, of Groovy Green Living, is someone I knew in real life before we linked on the internet. She's a ferocious advocate for our planet, and for our health in an increasingly toxic world. Her blog not only inspires you to act, choose and shop in a responsibly green way, it tells you, in very practical terms, how.
Kristen at Birthing Beautiful Ideas describes herself as a feminist mother, philosophical doula and snarky storyteller. She has great post titles, too. One of my favs: The Pre-labor Cervix is not a Magic 8 Ball.
I encourage you to take a look at their blogs, especially next Monday to acknowledge them for carrying on the baton for this meme. And if you're still curious about bloggers and how they write, then visit this Twitter hashtag: #mywritingprocess
Writing my blog has been a source of tremendous pleasure. It's helped me grow as a writer, a mother and a woman. But it wouldn't be the same if there weren't any readers. So let me finish my writing about writing by thanking those of you who click through and read Maternal Dementia, whether it's every post or just once in a while. There's so much to read on the web. Your time is precious. I thank you for spending it here on my blog with Short-pants, Buddy-roo, De-facto and me.
(Photo credits: Spilt Ink is artwork by Dan Walker. The tree in the last image was painted by Blair Bradshaw.)