The Ennui
I heard a long, shrieking moan from upstairs. I couldn't tell it if was one of Short-pants' angry moans or the start of a crying jag. I walked to the foot of the stairs and turned the ear that wasn't against the telephone – I was talking to my sister – to try and hear what was happening. After the initial wail, nothing. It was quiet.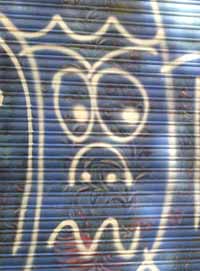 Had I not been on the telephone, I'd have called up to her or climbed up to check. But I hate it when I'm talking to someone who switches to a conversation with their kids mid-stream, often without a warning or a quick excuse me. Since there wasn't any continuation from the original cry, I figured she'd sorted it out. If not, I knew I'd hear from her.
After the call finished, I went upstairs and found Short-pants curled up in her bed. Buddy-roo was sitting beside her, stroking her hair with a consoling air.
"She has a fever," Buddy-roo said, somber, like a doctor pronouncing a fatal illness.
I put my hand on Short-pants' forehead. There was nothing feverish about it.
"What's wrong, sweet?" I asked.
"I just felt…" She paused and moaned again. "…some boredom coming on."
I swallowed the snicker that wanted to leap out – this is one of those instances when parenting requires such suppression – trying to think of how best to address the problem of what was clearly, to Short-pants, a serious ennui. All that came to mind was oh no, here comes adolescence.
"I'm afraid," she whispered, as if in pain, "that I'm becoming a teenager."
~ ~ ~
I can't remember the last time I was bored. I think I might welcome it with my own kind of moan, one of joy. How lovely to have nothing in particular to do, no tasks in the queue, no pressing items on deck. I know boredom has its drawbacks, but I'd gladly endure them for a temporary bout of it.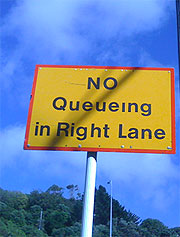 I think boredom must be good for you. In those moments of having nothing to do, or feeling like you have nothing to do, there's reason to stop and reflect. What should I do? What do I want to do? Or even if you have a lot of things to do and it all seems tiresome – that's a different kind of boredom – there's an awareness that something is not quite right. It's a signal to pay attention, a call to fix your direction, your mood, or both.
The opposite of boredom, I suppose, is being in the flow, aligned in mind and spirit with what you're doing, so absorbed by an activity that hours pass quickly while engaged in it. It feels like this state of flow is harder and harder to achieve these days, compared to when Mihaly Csikszentmihalyi first wrote about it in the '90s, because our concentration is constantly interrupted, more than ever before.
How many of us live between boredom and flow, the purgatorial territory of just-tryin-to-keep-up? Not that it's so terrible; there are moments of satisfaction and delight sprinting through the day-to-day. There's even a little room for fun and laughter, just that it happens at the speed of light before turning nose back to the grindstone to attend to the oncoming deluge of professional, personal and familial tasks pressing forward. A little boredom wouldn't hurt. More time in the flow would be ideal.
~ ~ ~
The girls are, at the moment, addicted to a game called Subway Surfer, which, thanks to the iCloud, exists on both my iPhone and iPad, so they don't argue over who gets to play it. The app was downloaded as a reward, used only when homework and practice and chores are completed. It's also a useful deterrent to interruptions when I have an evening conference call. In this game, the avatar – a punk kid with a spray can – is caught tagging in a train yard and must escape a captor by running along the tracks and up and over the trains,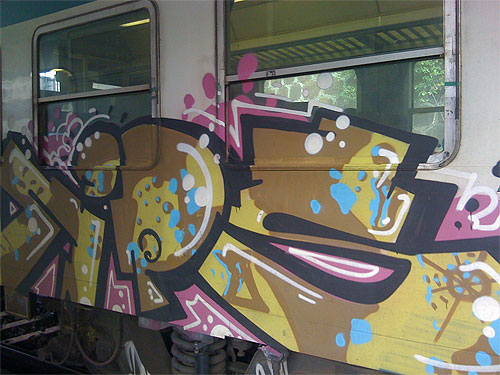 collecting large gold coins along the way. During the course of a single session, the more you succeed, the faster the little avatar screams along the rails, over and under barriers and zig-zagging around trains and through tunnels. Short-pants especially is adept at handling this speed with her index finger, Buddy-roo prefers her thumb but moves with agility to outrun the captor for longer than I can. My reflexes, though improving with practice, are still inferior to theirs. Or maybe I crash because it reminds me too much of my real life: things start out seeming in control, I'm buzzing along picking up coins and effortlessly jumping over obstacles. The more I seem to accomplish, the more there is to handle, and the speed of things seems to be like an avatar running out of control, crashing and burning beneath the front of an oncoming train.
~ ~ ~
She was a sweet little girl, innocent, naive, hopeful for a happy world. This is probably every mother's elegy for a daughter on the doorstep of puberty. Having barely mastered wrestling with our own hormones, now we have to wrestle theirs, and help them with the wrestling, too. I've teased Short-pants, extracting promises from her not to become a rotten teenager. But it's something we probably can't avoid. The girl who who used to love school, who rushed to do her homework, who helped gladly with the household chores, is no longer. Okay, not entirely; her sweet smiling self is still present in our home. But she's sometimes replaced by a quasi-grumpy girl who mopes and moans, does the bare minimum of any task assigned, school or home, and refuses to change out of her pajamas on the weekend.
She's child/woman, not yet a teenager, but no longer little girl. One minute stomping out of the room, commanding us to leave her alone. The next, writing up a roster of fairies to use in a game of make-believe with her little sister. With all the changes going on inside that big girl/little girl body, I have no idea how on earth she could be bored. But I envy her for it. And I admire her theatrics. Let's hope she manages all her ennui with such aplomb.