And the Winner is…
She'd written the short story, titled Danger in the Permarquette River, and re-copied it, twice, to hand it in for her school assignment. Then her teacher sent home a note about the Paris English Young Author's Fiction Festival, encouraging students to submit their stories to the city-wide competition.
I typed it in to the computer, resisting any urge to change a word here or there, to improve the syntax. I made a few suggestions for edits, most of which she rejected – and I honored this because it was, after all, her story.
I followed carefully the explicit submission directions: Short-pants' name shouldn't appear on any page of the story; certain information had to be in the body of the email message to which the story was attached, the subject line of the email had to be titled in a specific way so the entry would be received and noted. All the details confirmed, I hit send, checked off that box and moved on to the next thing.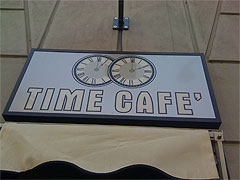 This is how I live, checking off a box and moving on to the next one. That particular week, just like this last one, was jammed with too many apparently important and urgent tasks. That was the same week as the Spelling Bee, competition that Short-pants was also keen to enter. (Incidentally, she graciously accepted the news when we learned that she did not advance to the final round.) I also remember that I was getting ready to go somewhere, which always adds an extra layer of stress. Preparing to go away, but also preparing to be gone; organizing things at home so they operate as they should in my absence. Then there's the delicate management of personal appointments. De-facto always rolls his eyes when I have one of my "how am I going to get it all done?" meltdowns, pointing out to me I might be less pressed if I wasn't also fitting in a haircut, a facial, wax and pedicure. He'll never understand how, at my age, these things are not luxurious indulgences but rather critical acts of maintenance; an investment in my our future.
Though this week only the most essential grooming made the schedule; a haircut put me in good stead to go on yet another trip. I know I'm lucky to travel as I do, but sometimes I'm too overloaded to appreciate it. Saturday we go to India for a work assignment, after which De-facto and I will stay on for just a few days for some much needed R&R alone, as a couple.
When the email landed in my box informing me that Short-pants was a finalist in the young author's writing competition, my inner peacock preened for her. The message said that she was among the finalists in her grade level, without indicating exactly which award. Did she win? Second place? One of who-knows-how-many honorable mentions? I don't know. I just know she won something. I know that this awards program is a 2-hour engagement on a Friday evening, at rush hour, on the opposite side of the city, on the eve of a trip that I am barely ready to take and we leave at the crack of dawn the next day. Of course then Short-pants' theater teacher sent home a note about how her rehearsal will run later on this very Friday, to prepare for their end-of-year spectacle. (Oh, June, the month of something every night: a performance, a recital, parent-teacher meeting, end-of-school-party.) Not to mention that Ricky and Lucy, who I haven't seen in more than three weeks, invited us for a potluck dinner in our courtyard, all of this happening on the same Friday night. Tonight.
I suppose this isn't the right spirit. I know you all don't want another rant about how busy I am and what a pain in the ass it is to juggle everything. You all juggle a lot too. We all do.
But that's the point. We're all jugging a lot: our work, our families, our friends. We're overloaded with information to ingest, there are more activities to engage with than ever before and who can fault any of us for trying to take advantage of all of them? In this day in age, especially with most mother and fathers multi-tasking, we're all up to our ears. It makes the surprise element of this event seem more insulting than intriguing.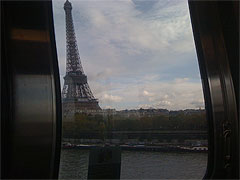 So the question is: do I arrange for Short-pants to get out of her rehearsal early, dash away with her, squeeze into the metro to get to the 16th arrondissement in time to watch a probably more than 2-hour ceremony honoring a bunch of children I've never met in my life, so that she can receive her award in person and have the experience of having a small crowd give her grand applause her as she approaches the podium? What if we schlep through all that only to hear them call out her name, in a string of others, as an honorable mention?
I remember when I was in school, receiving a letter to attend an awards ceremony like this, not knowing exactly what prize would be mine, arriving with a few anticipatory butterflies. What I found out later that night is that my parents knew all along what prize I was winning. They'd received a different letter, so they'd be sure to attend. I wish I could get that letter now. I fished for it, writing back to the organizers and explaining how we might not be able to attend. No hints were given to inspire our attendance. Perhaps that is a sign.
Every other parent who's organizing their nutty schedule this Friday night is probably going through the same machinations. If we all knew the outcome, well, then only the win, place and show winners would probably turn up. So much for that grand applause.
So what do I do? Buck up and make the trek to the far western side of Paris so that Short-pants can accept her award, whatever it is, and cheerfully celebrate the success of other children while supporting the art of writing at the primary school level? Or do I blow it off, give myself a break and take it easy the night before we leave, calmly packing my valise, hanging out in the courtyard with my family and my neighbors, savoring this summer's first bottle of rosé?
What would you do?